Crime Scene Investigation
12 April 2021, 17:00
Online event
On Monday 12 April members will have the opportunity to hear about the forensic techniques used for evidence gathering, from a former Scene of Crime Officer who acted as advisor to Silent Witness, M.I.T.: Murder Investigation Team and EastEnders.
Tim Sheppard started out as a volunteer Special Constable with Bedfordshire Police in 1984, and worked for them continuously until his retirement in 2018. In that time he worked in the Force Control Room, Crime Investigation, patrol work and finally Crime Scene Investigation/Management.
During his career, he supervised CSI officers, took charge of Crime Scene Management at serious incidents and assisted the States of Jersey Police with the investigation of historic child abuse at Haut de la Garenne. Back in Bedford he was instrumental in setting up the Resource Deployment Unit.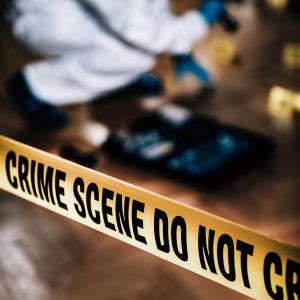 ---